Leather Chair No.3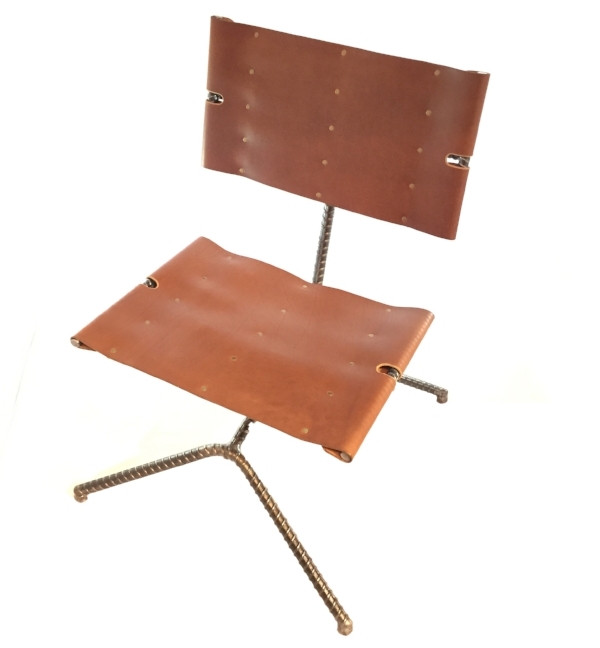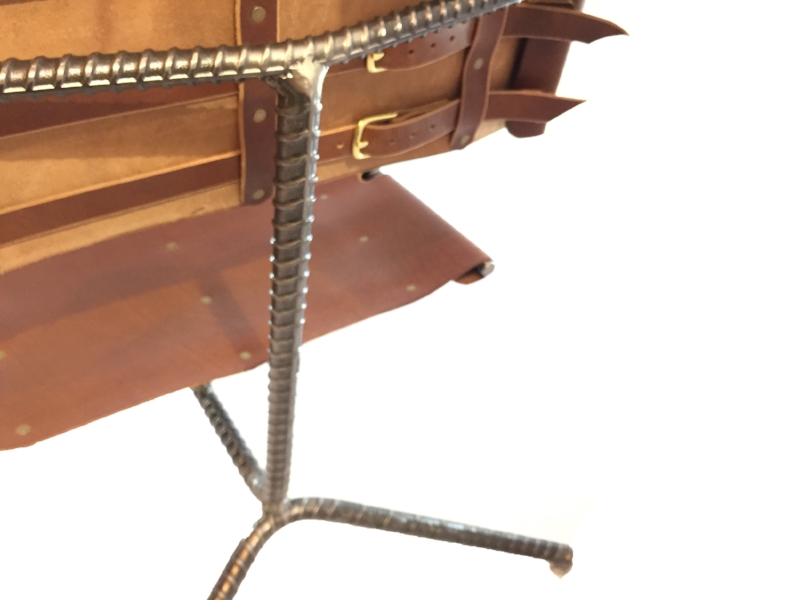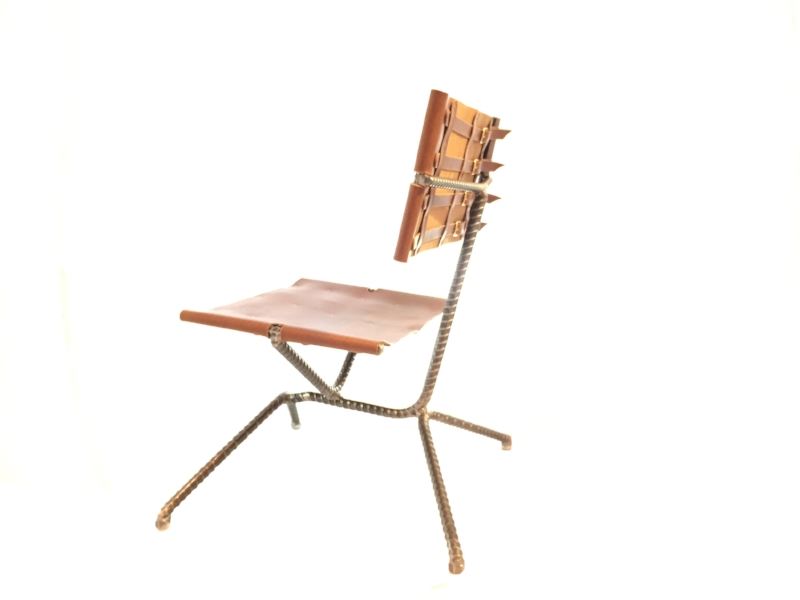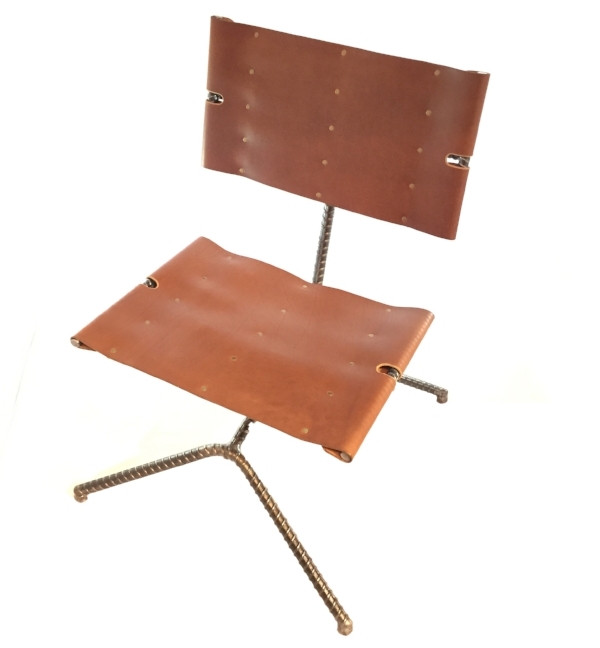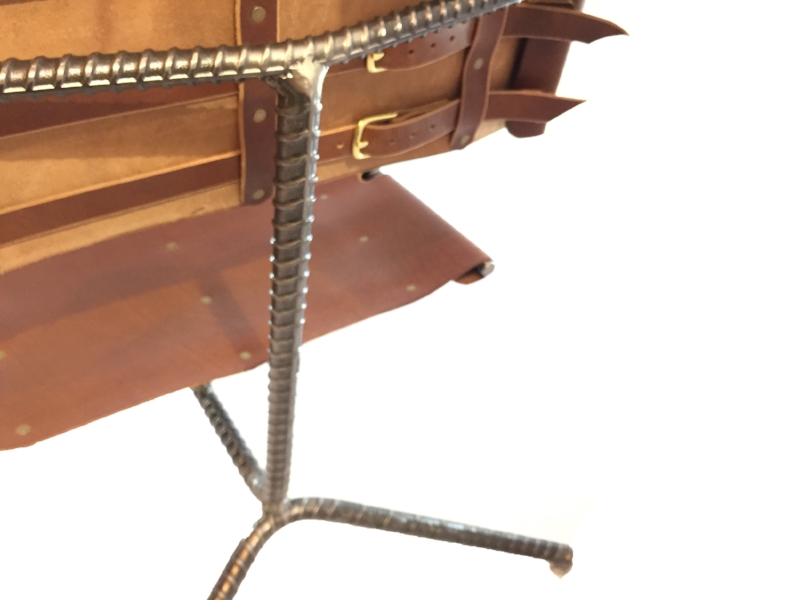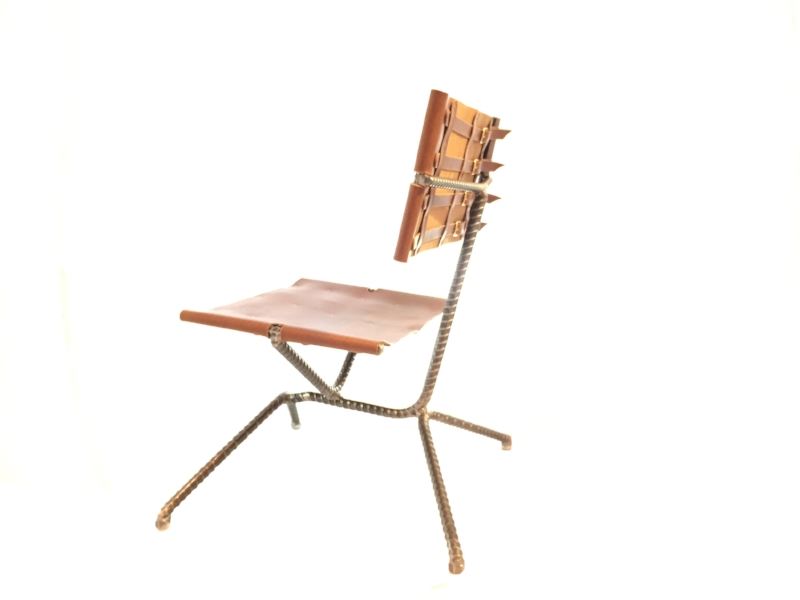 Leather Chair No.3
Chris and his brother Jeff collaborated on this steel and leather chair. The modern lines are softened by the texture of the steel with riveted and buckled leather traps.
Hand made from rebar and heavy 10oz Latigo leather with a natural finish, this elegant, one of a kind piece of furniture is adjustable and can be re-tensioned.
Please contact me for shipping details.